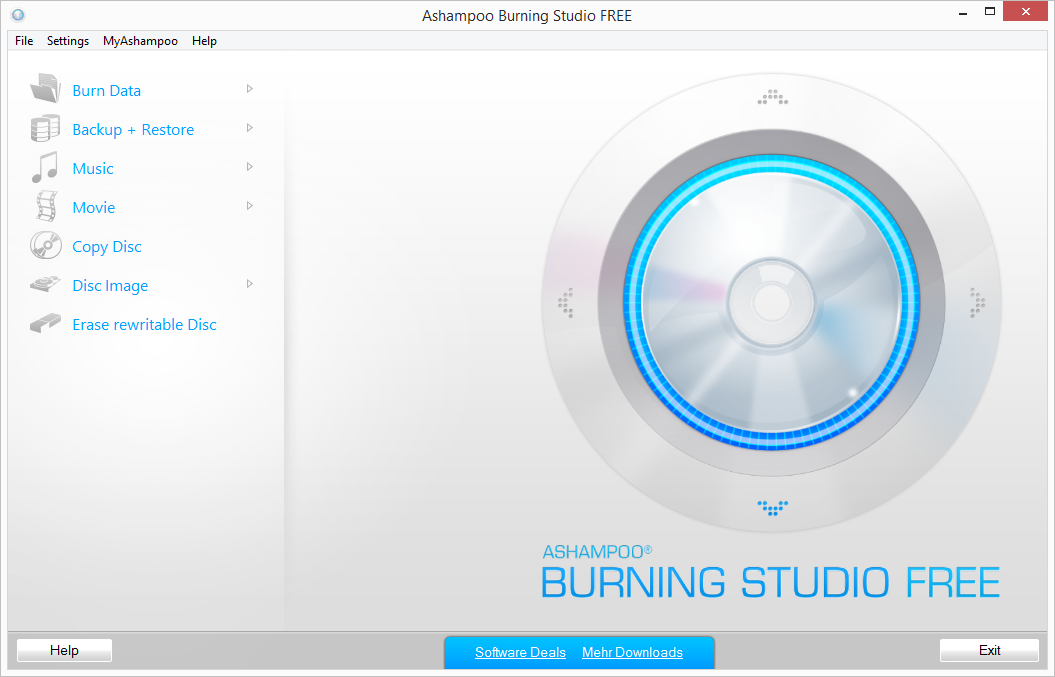 Ashampoo® Burning Studio FREE (v1.20.1.1) DC 11.01.2019 Multilingual


Ashampoo Burning Studio FREE

Ashampoo Burning Studio FREE is your fast and hassle-free disc burner. Burning Studio is a feature-rich and dependable burning software with everything you need to burn and back up data, rip music discs, create audio discs or burn existing videos, like MP4 files, and photos to Blu-ray and much more! With its intuitive interface, the program is ideal also for beginners who'll achieve great results fast.

- Burn data to CDs, DVDs and Blu-ray discs
- Update existing discs (multi-session)

Languages:
Arabic, Armenian, Belorussian, British English, Bulgarian, Catalan, Chinese (simplified), Chinese (traditional), Croatian, Czech, Danish, Dutch, English, Finnish, French, Georgian, German, Greek, Hebrew, Hungarian, Italian, Kazakh, Korean, Latvian, Lithuanian, Macedonian, Norwegian, Norwegian Nynorsk, Polish, Portuguese, Portuguese (Brazilian), Rumanian, Russian, Serbian, Serbian, Slovakian, Slovenian, Spanish, Spanish (Argentina), Swedish, Turkish, Ukrainian, Vietnamese

Operating System:
Windows 10, Windows 8 / 8.1, Windows 7

Product Website:



Install Notes:
- Install application
- Register application with given serial.
- Done, Enjoy.



#katkat -> To avoid fakes, ALWAYS check that the torrent was added on investorinvitation.com by katkat
http://investorinvitation.com/